On Thursday, May 26, the Polish Ministry of Defense sent a formal request letter to the US Congress for the planned acquisition of 500 MLRS units. The M142 HIMARS would be the Polish choice for its long-range MLRS platform under the Homar modernization program. Although the requested number has raised questions, several hundred pitchers seem to be an excessive number. However, this is precisely what the Ministry of Defense is looking for.
Confirmation of the request comes from the Polish Minister of Defense on Twitter. Mariusz Blaszczak announced that the request letter has been sent to Congress and is awaiting a decision. back in November 2017the US State Department has approved the Foreign Military Sale of 16 HIMARs and in November 2018 a potential transfer of 20 HIMAR in Poland as part of a launcher assembly program on a Polish-made chassis. Combining these two purchases would cost $900 million – extrapolating the cost of as many as 500 systems would suggest a purchase in the tens of billions of dollars.
A typical Polish Armed Forces rocket artillery battalion consists of 3 artillery batteries, each battery being equipped with 8 launchers. Each artillery regiment has 2 rocket artillery battalions (the 23rd Silesian artillery regiment is an expectation because it has 3 such battalions including a Czech RM-70/85 MLRS battalion instead of a battalion of self-propelled artillery). There are 7 MLRS battalions in total, with 168 MLRS launchers. The 18th Supplementary Artillery Regiment which is being formed with the 18th Mechanized Division will employ another 48 MLRS launchers. The sum of all MLRS launchers within the Polish Armed Forces in the operational forces is currently 216 launchers on 3 platforms: RM-70/85, WR-40 "Langusta" and BM-21 "Grad".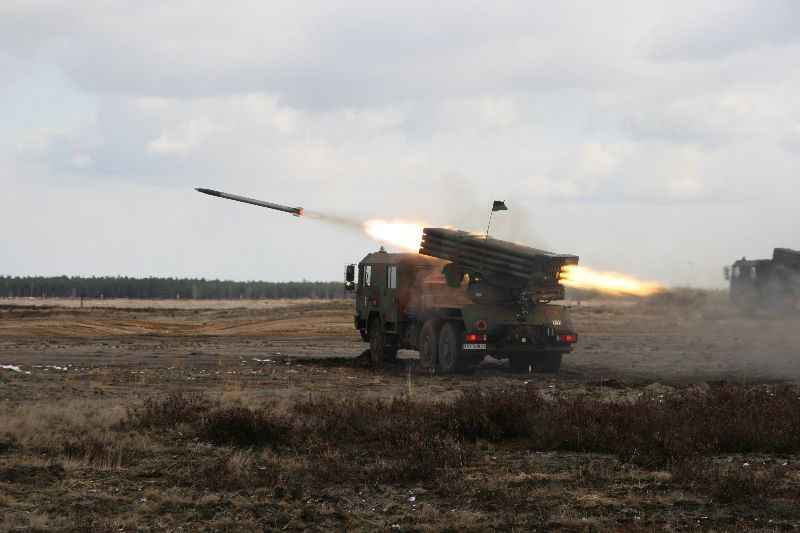 The 500 launchers requested seem to significantly exceed the requirements of the Polish MLRS artillery units. It also exceeds the total number of launchers in service in the United States. This leads to the following conclusions, either the Polish Ministry of Defense is looking for a replacement for the post-Soviet BM-21 MLRS as well as the 2S1 Gvozdika and Dana self-propelled artillery vehicles, or it is looking to radically expand long-range fires and massed from Poland. rocket capabilities, this may be part of plans for significant expansion of the Polish Armed Forces. The requested number can of course still be revised at any stage of the negotiations between the manufacturer and the consignee.