The call fell Wednesday around noon. There had been 'chemical poisoning' after an explosion and patients had to be picked up.
Fears of a Russian chemical weapons attack have haunted Ukraine almost since the start of the war, and as volunteer doctors in Sloviansk donned the aging gas masks and plastic suits that were their only protection, they wondered. if that was it.
They left anyway, accustomed to personal risk after weeks of driving through the bombardment tending to wounded men and women on one of the most intensely contested sections of the front line.
"We got a call that there was a yellow-brown cloud after the hit and yellow-white flakes in the air like snow. The soldiers immediately started having breathing problems," Vit said. , a paramedic who only asked to go by his nickname, which refers to his peacetime role as the mayor of a small town.He feared being captured and tortured by Russian troops who were a few miles away.
The ambulance team heeded the warning and then went to pick up the choking soldiers. Like the troops they support, they courageously and determinedly supplement limited and obsolete equipment.
After dropping their patient, who had been in spasms, into the ambulance, they were told the gas was not from chemical weapons but from a chemical plant that had been hit by Russian munitions.
But if the fear of one horror in particular was put on hold for a moment, the other terrors of this war are closing in on this city in Donbass, less than 20 miles behind the front line.
"You can win a battle, then the next day there are more troops, sent back to the same place," said Vlad, a veteran who pledged to fight again after the February invasion, and now patient in a clinic in Sloviansk. He asked not to give his last name because his family was in areas occupied by Russian troops and he feared they would face reprisals. His cheek quivered when he spoke of his children, and his struggle was as personal as it was patriotic.
This corner of the Lugansk and Donetsk regions is one of the few areas where Moscow's army continues to gain ground, even as their advance progresses at a snail's pace and recent attempts to cross a strategically important river ended in a rout.
Ukraine followed up its victory in Kyiv by pushing Russian artillery back within range of the country's second-largest city, Kharkiv. A senior general said this week that Moscow's troops have been put on the defensive on several other key fronts, including along the Black Sea coast, and ministers have begun talk of an offensive to resume territory lost in 2014.
But on the hilly steppe here, geography deprives the Ukrainian army of some of the advantages that allowed its forces to humble Moscow troops around the capital. Soldiers rarely come close enough to fight face-to-face or deploy the Western anti-tank missiles that helped them save kyiv. Instead, their artillery guns clash across vast open fields, carved out with labyrinths of trenches that could have come from the last century, bumping into shells as jets sometimes scream overhead. .
Many Russian guns fire farther than those available to the Ukrainian military at the start of the war, so while waiting for longer-range Western weapons – such as the M777 howitzers sent by the United States and which are just beginning to arrive on the front line – they have to live under constant bombardment.
"The positions where the Ukrainian army is staying are being bombarded with artillery, missiles and from the air all the time, every day, so it's getting to the point where there's nothing left to hold on to. those points, that's part of the problem," Serhiy said. Haidai, head of the military administration of the Lugansk region.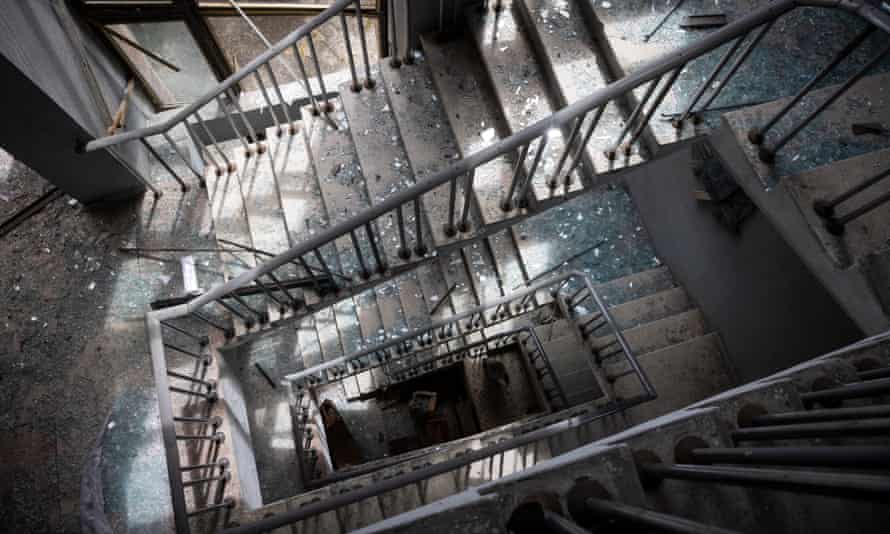 "We are fighting attacks with tanks, but we have no possibility of countering artillery. That is why unfortunately we have to retreat. We've been holding for three months already, and the Russians couldn't get through that little area. I hope that the Ukrainian army will still hold these positions and – with the weapons we expect – can even launch a counterattack.
After the humiliation of defeat near kyiv, Vladimir Putin instead redoubled his efforts in the battle for the eastern region of Donbass, where proxy forces held ground seized in 2014 for eight years, demanding "independence of kyiv which provided a pretext for a wider invasion.
The ruthless bombardment they unleashed in pursuit of this goal is reflected in the type and extent of injuries treated at the Sloviansk clinic, said Svitlana Druzenko, pediatric trauma specialist and director of the all-volunteer mobile hospital. of Priogov, who treated victims of chemical poisoning. .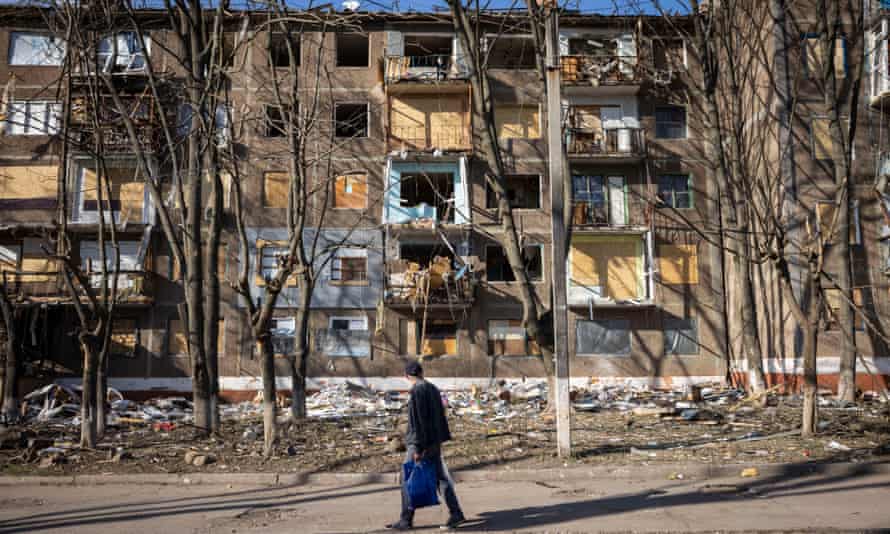 She spent the first month of the war evacuating the wounded from the front lines near the capital. "In Kyiv and the Kyiv region, we haven't seen as many wounded soldiers as here," she said. "Here, we also see much more serious injuries: arms and legs torn off, or we have to have an amputation, and we have a lot of head trauma. The main injuries here are from explosions. Near Kyiv we also saw more gunshot wounds.
Every day, they pick up wounded on the front lines or civilians in bombed houses, stabilize them and send them to safer hospitals. They know they are targets because the Ukrainian government says more than 500 health centers have been hit.
Their ambulances have been bombed – they are raising funds for armored vehicles – they have been tracked by Russian planes, and the towns where they are based have been repeatedly hit.
Some of the Western weapons that Ukraine hopes will turn the tide of the war have started arriving on the battlefield, including M777 guns, stingers and other anti-tank javelins, Haidai said.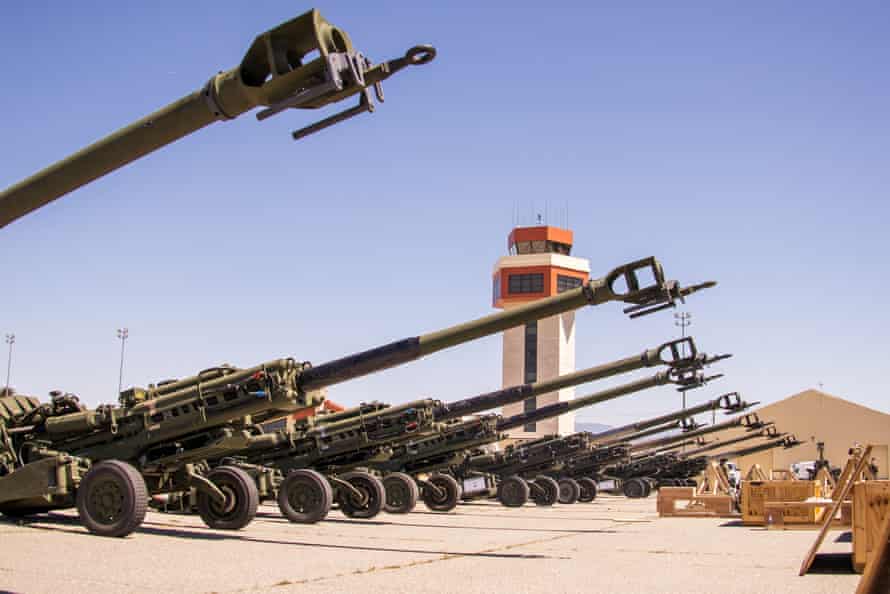 The head of a National Guard unit helping to protect medics this week showed the remains of a Russian Orlan drone he was sending to kyiv for analysis. His fighters had shot down the plane, which cost around $100,000 (£82,000), with an American missile, he said.
The influx of weapons was still not enough, Haidai said, but he hoped the shipments would speed up and he was pleased with the Ukrainian military's continued skill in outmaneuvering Russia when artillery did not hold back the troops.
Last week, Russia made two attempts to build a pontoon bridge to transport tanks and weapons in preparation for the siege of Severodonetsk. It was first bombed by the Ukraine, which resulted in significant loss of arms and lives, then the Russian engineers started again in the same place.
"What's interesting about this bridge are the Russian tactics: they built it, tried to bring in the weapons, we got them, and they rebuilt it and we got them," he said. he declared. "It shows that they are trying to win not with military intelligence, but with sheer strength in numbers."